Comp Day at Bar 9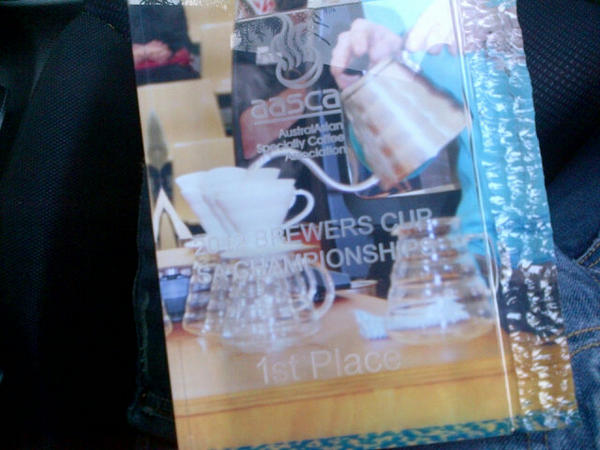 It was a massive couple of days for the SA Barista Comp. So proud of the whole Bar 9 team, Ian Callahan taking out 1st in the Brewers Cup, Hamish McKenzie in 2nd, Daniel Freer 1st in Latte art and Ilia Martini 3rd in Barista.
To celebrate we'll be serving up all of our comp blends from the comp.
Brewers Cup (Filter Brewed Coffee):
Ian Callahan (1st Place): Don Pepe Panama Geisha Natural - mind blowing fruits, complexity & elegance
Hamish McKenzi (2nd Place) Kenya Muchai – super complex & clean Kenyan, one of the best we've tasted
Barista Comp (Espresso):
Ilia Martini (3rd Place): Ethiopia Sidama Guji Ardi Estate Natural - massive candied fruits however still delivers suprising balance
Latte Art (Espresso):
Daniel Freer: You don't actually taste the coffee in the latte art comp so instead we're serving up the pretty pictures he won with on milk coffees by request
This is a great opportunity to taste some of the best coffee going around and we strongly urge you not to miss out!